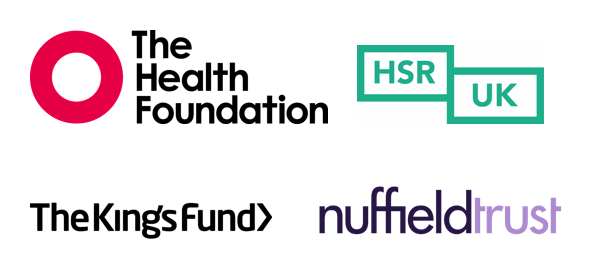 This autumn the Health Foundation, The King's Fund, The Nuffield Trust and Health Services Research UK will hold a series of events on improving inclusion in health and care research.
An inclusive research system is essential for the delivery of effective, appropriate and respectful health and care services for all, and for understanding and reducing health inequalities. Everyone involved in commissioning, funding, designing and conducting research has a part to play in eliminating discrimination and ensuring that health and care research genuinely serves all patients and communities.
Across three online events we will showcase people, projects and organisations using inclusive and innovative approaches, and highlight ways we can move existing practice forward. We will also scrutinise the barriers to inclusion and consider how they can be tackled, at both a research project and system level. By bringing together people from across the research and policy landscape, including patients and people with lived experience, we will determine the practical actions we can take to bring about meaningful improvement.
EVENT DETAILS
Event 1 - The project level: This first event on 14 September looked at improving inclusion at a research project level. With innovative examples from health and care researchers using different methods and research designs, we asked what inclusive practice looks like, and how researchers can make strategic choices designing and conducting research. 
Watch the event highlight video (above) and speakers' full presentations on our YouTube playlist. 
Event 2 - The system level: The second event on 5 October looked at improving inclusion at a system level. Speakers shared examples of how we can encourage a more inclusive research culture, centre the role of patients and the public in research, and improve the quality and consistency of health datasets.  Videos from the event will be available soon.
Event 3 - Funding: This third and final event on 2 November will look at improving inclusion in research funding. Speakers will discuss why diverse teams and topics can miss out on funding and what changes should be made to address this, and share examples of initiatives from health research funders to improve inclusion in their funding processes.There will also be two interactive breakout sessions where participants will be able to discuss the issues raised (interaction optional - you are welcome to stay and listen in if preferred). Registration now open 
Visit our Events page to find out more about each event including speakers and registration info.