Senior Research Fellow, School of Healthcare, Faculty of Medicine & Health, University of Leeds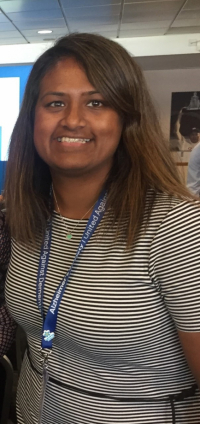 Reena Devi is a senior research fellow working in care home research at the University of Leeds. Reena's research interests are around improving quality of care, life, and work in care home settings, and carrying out process evaluations of different strategies used to enhance quality of care in this setting.
Reena currently works as an embedded researcher on an initiative called Nurturing Innovation in Care Home Excellence in Leeds (NICHE-Leeds). NICHE-Leeds is a partnership between academia and care homes where embedded researchers work with care homes to identify care staff, residents and relatives' questions and priorities. Our aim is to address questions that matter to those living or working in care homes through mobilising and translating existing research evidence. Where research evidence is lacking the embedded researchers and care staff, residents, and relatives work together to develop new evidence.
Previously Reena has worked on a project called The Proactive Healthcare of Older People in Care Homes (PEACH) study. The PEACH study used a Quality Improvement Collaborative (QIC) approach to improve the delivery of Comprehensive Geriatric Assessment (CGA) to people living in care homes. Reena's role on this project included being part of a team delivering the QIC intervention, and used a realist approach to evaluate what works, for whom, and in what ways when a QIC is used to improve the delivery of CGA to people living in care homes.