Director of the European Observatory on Health Policies and Systems; advisor to the European Commission, World Health Organisation and World Bank; and visiting professor at Imperial College London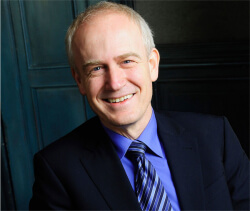 Josep Figueras is the Director of the European Observatory on Health Systems and Policies. In addition to WHO, he has served major multilateral organizations such as the European Commission and the World Bank. He has served as policy advisor in more than 40 countries within Europe and beyond. He is a member of several governing, advisory and editorial boards, including the board of the European Health Forum Gastein.
He is an honorary fellow of the Faculty of Public Health Medicine (United Kingdom); received the Andrija Stampar Medal for excellence in Public Health and a Doctorate Honoris Causa from Semmelweis University (Hungary); and has twice been awarded the European Health Management Association prize. He is currently a visiting professor at Imperial College London (United Kingdom), and an external examiner at London, Maastricht and Cork universities. He was Director of the MSc in Health Services Management and lecturer at the London School of Hygiene & Tropical Medicine (United Kingdom).
His research focuses on comparative health system and policy analysis. He is an editor of the Observatory series published by Open University Press, and has published a wide range of volumes in this field, most recently: "Health systems governance" (2015); "Economic crisis: impact and implications for health systems policy in Europe" (2014); "Health systems, health and wealth: assessing the case for investing in health systems" (2012); "Health professional mobility and health systems. Evidence from 17 European countries" (2011); and "Cross-border health care in the European Union. Mapping and analysing practices and policies" (2011).