Professor of Social and Community Psychiatry, University College London and Director of the NIHR Mental Health Policy Research Unit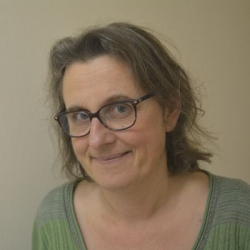 Sonia Johnson trained in medicine at the Universities of Cambridge (pre-clinical) and Oxford (clinical) and also obtained a BA in Social and Political Sciences at Cambridge and an MSc in Social Psychology at LSE. She trained in psychiatry at the Bethlem Royal and Maudsley Hospitals and obtained early research posts, including a post as Clinical Lecturer in Community Psychiatry, at the Institute of Psychiatry. In 1997 she moved to UCL as a senior lecturer, subsequently becoming a Reader (2007) and then Professor of Social and Community Psychiatry (2008).  Her initial clinical consultant post was in the Drayton Community Mental Health Team. Since 2003 she has worked in the Camden and Islington Early Intervention Service, which she co-founded and has helped develop. 
Her main research interests are in the clinical and social needs and the treatment outcomes of people with significant mental health problems such as psychosis and bipolar disorder. The areas in which she's worked most have been acute care and early psychosis. She has had a major role in several studies of crisis services, including evaluations of crisis resolution teams and of alternatives to standard inpatient care. 
Sonia is currently Director of the NIHR Mental Health Policy Research Unit (PRU) for England, which provides evidence to the Department of Health and Social Care and its arms length bodies to support policy.  She also leads the UKRI cross-disciplinary network on Loneliness and Social Isolation in Mental Health.