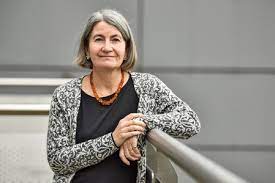 Following our research ethics report launch earlier this month, Louise Locock (Professor in Health Services Research at the University of Aberdeen) reflects on challenges and hopes for the future of approvals for health services research.
HSRUK has recently published a report on its consultation with the HSR community on questions of research ethics, R&D approvals and Information Governance, launched at a meeting in February.
Over the last decade, substantial changes have been made to try to streamline approvals, and the report included many positive comments about the value of a single system through the Health Research Authority (HRA), and the helpfulness of staff. Yet the report demonstrates that there remains considerable frustration among researchers at the difficulty of navigating the system.
'Delays, delays, delays' was one free text comment that perhaps encapsulates the root of these frustrations. The report contains strong words from researchers about spending so much time on approvals they run out of time and funding to do the work; struggling to apply disproportionately risk-averse systems, designed for clinical trials of new drugs and interventions, to HSR studies; finding different trusts and boards requiring subtly different documentation; providing the same information in several different places; and generally tearing their hair out rather than being able to get on with the job. Some talked about the experience making them want to actively avoid doing any research in future that requires NHS ethics or R&D.
At the same time, R&D staff attending the launch meeting reported delays as a result of having to return to researchers forms which have been completed inaccurately or inconsistently – though this perhaps begs the question whether the paperwork is itself too complex.
HSR researchers feel strongly that multiple local R&D approvals are onerous and unnecessary; R&D managers feel equally strongly that their organisations must retain the right to assess research for themselves.
Yet as Juliet Tizzard, Director of Policy and Partnerships at the HRA, noted, the HRA is open to the need for change and suggestions for improvement. While the pandemic has delayed some research considerably, it has also shown us what can be done, swiftly and proportionately, where there is a will and a sense of urgency. Numerous COVID-related studies, both clinical and HSR focused, were expedited through the stages of approval in record time.
Can we learn from this experience and reduce the amount of approvals bureaucracy, especially for low risk HSR studies, such as qualitative work and evaluations of service change? Defining what is low risk is of course complex – as one R&D manager said at the launch, 'one person's low risk is another person's OMG!' But there are moves afoot to simplify research processes, including the NIHR and wider UKRI busting bureaucracy initiative and the UK four nations work on research recovery and growth also emphasises COVID learning and making research processes more efficient and faster.
The HSR research community is ready to work closely with the HRA and research funders to find new ways of working to make this happen.