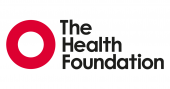 Over the past five years the Health Foundation has supported the development of the Flow Coaching Academy, led by Sheffield Teaching Hospitals NHS Foundation Trust. The programme trains health care staff in the coaching, technical and relationships skills required to deliver continuous and sustainable improvement in health care services.  
Based on an evaluation by RAND Europe, the report shows the Flow Coaching Academy method offers a practical way for health care staff to learn how to improve flow, with insights from participants and examples of impact.  
As the NHS continues to face major challenges, and the need for efficient and effective flow of patients becomes ever more evident, the authors hope that national and regional organisations, system leaders and improvement practitioners involved in commissioning, planning and delivering improvement programmes in the NHS will find this learning valuable.  
Read the report: https://www.health.org.uk/publications/reports/improving-flow-along-care-pathways