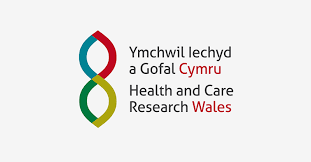 Health and Care Research Wales is setting up a Wales COVID19 Evidence Centre, with an initial budget of £3m over 24 months from January 2021, to provide research, evidence synthesis and knowledge mobilisation, to meet urgent current and future evidence needs arising from the coronavirus pandemic and its consequences for and impact on health and care in Wales. This is a hugely exciting opportunity to contribute to the COVID19 research and evidence agenda and its impact on improving health and care in Wales.
What is needed is a responsive and flexible evidence and research capability which can work closely with Welsh Government officials and leaders in the NHS and social care in Wales to bring evidence to bear on decision making effectively. Research findings need to be clearly explained, relevant, timely and actionable. There is a need both for rapid evidence synthesis to make use of the huge research base that has now developed and for the capacity to undertake some rapid primary research in Wales targeted on specific and localised research issues or needs.
Health and Care Research Wales is looking for a motivated, dynamic individual to take lead responsibility for the Wales COVID19 Evidence Centre as its Director. The successful candidate will have experience working at a senior level in and with both academia and government/the NHS – and the ability to establish credibility with both the research community, policy makers and senior leaders in health and social care.
They are likely to be currently working in a senior role in a university, research institute or health/care organisation (either in Wales or elsewhere). We anticipate arranging a secondment from their current employer to take up the role, and the terms for this will be agreed with the successful candidate and their organisation.
The deadline for applications is 17:00 on Monday 21 December 2020.
For more information including details of how to apply, visit the Health and Care Research Wales website.