When
On
03 Dec 2020 13:00 — 14:00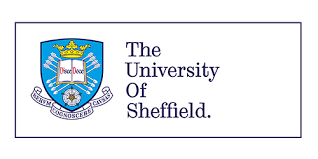 Join the School of Health and Related Research (ScHARR) online for a monthly masterclass with one of their health research experts based in the School at The University of Sheffield.
"COVID-19 has changed our everyday lives in many huge and disruptive ways, including a substantial impact on mortality and illness. However, one notable byproduct of the pandemic has been the vast amount of, often incredibly current, data that's been published about the virus and its effects. In this webinar we will look at a range of creative ways of visualising some of this data to try and make sense out of it and to spot the hidden patterns and insights buried amongst all of the noise."
Presenter - Colin Angus:
Colin Angus is a Senior Research Fellow in ScHARR. His real job is as an alcohol policy researcher looking at the impact of policy on drinking and health, with a particular focus on how different policies impact different groups in the population and can improve or exacerbate inequalities in health. He has always had a keen interest in finding new ways to visualise and present data to make it more accessible. After vowing back in March that he would never draw a graph about COVID, he was tricked into it by a devious colleague and since then has been creating a variety of tools and visualisations to help try and make sense of it all.
This event will take place as a Collaborate Webinar.
Register for free using the link above.