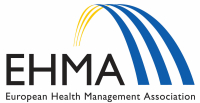 The European Health Management Association (EHMA) 2020 Rotterdam Conference, 'Health Management - Realigning Systems, Contexts and Players', will take place between 17 - 19 November 2020.
This year the conference is going to be held as a fully digital event from the lens of the dynamic city of Rotterdam and the registration fees have been reduced to make it more accessible.
You can benefit from the newly released Early Bird fee until 12 July 2020.