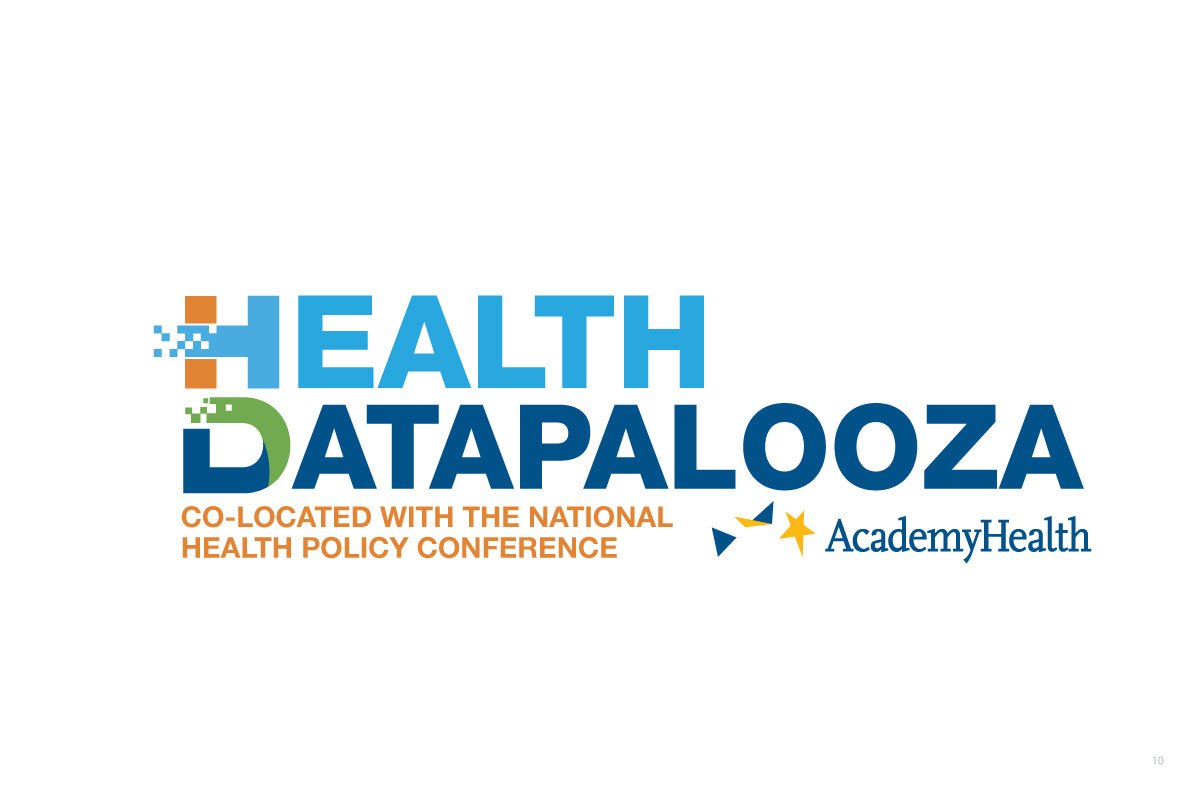 You are invited to attend the 2020 Health Datapalooza, co-located with the National Health Policy Conference, in Washington D.C. from 10-11 February 2020.
Since its inception, the Health Datapalooza has become the gathering place for people and organizations creating knowledge from data and pioneering innovations that drive health policy and practice.
Sitting at the nexus of ideas, evidence, and execution, Health Datapalooza is where Federal policymakers and regulatory leads take their seats beside the health system's chief officers (information, medical, innovation), Silicon Valley startups, data gladiators, and patients. More than a meeting, Health Datapalooza is a diverse community of big thinkers and roll-up-our-sleeves-and-get-it-done problem solvers who share a mission to liberate and use data to improve health and health care.
As an additional benefit to this year's show, Health Datapalooza attendees will gain new opportunities (if you choose) to engage in expansive discussions with participants "across the hall" at the National Health Policy Conference and pick and choose relevant sessions to attend from both events.
Registration will open in mid-October, and the call for presentations is now closed. For more information, please refer to the AcademyHealth website.