When
On
16 Oct 2020 09:30 — 11:00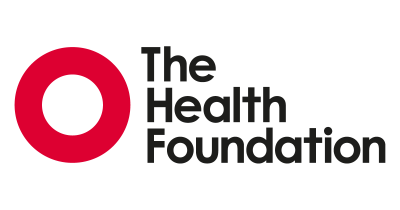 The everyday pressures on the NHS and social care are real and, with COVID-19, have never been more challenging. Even before the pandemic, almost everyone involved in the health and social care system seemed to be absorbed by day-to-day struggles, leaving the future to 'take care of itself'. That was a conclusion of the 2017 Lords Select Committee report on the long-term sustainability of the NHS and adult social care. The committee noted that even if short-termism was understandable, it presented a serious problem. The report recommended better, independent, long-range planning to quantify the demands upon the NHS and social care system, the resources needed to meet these demands, and an analysis of key policies to shape each.
Responding to this, the Health Foundation is launching the REAL Centre (Research and Economic Analysis for the Long term), backed by around £20m of dedicated funding. The Centre will provide independent projections to help identify future health and care needs, all influenced by evidence of how policies have impacted in the past. The REAL Centre aims to help ensure that health and social care policy decisions are grounded in facts and strong quantitative evidence.
In this inaugural REAL Challenge Lecture, Sir Andrew Dilnot, chair of the REAL Centre's oversight board, will outline how some of the key challenges in health and social care are exacerbated by a short-termist approach, and why longer-term planning will help. Expert respondents will then offer their replies to Sir Andrew's remarks before all our speakers take part in a panel discussion.