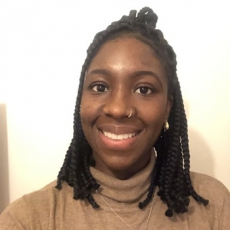 Rokia Ballo is HSR UK's Administration and Communications Officer, based at the Nuffield Trust in London. 
Rokia joined HSR UK in January 2021 following completion of her Masters in Science and Technology Studies from University College London. Before her studies, Rokia worked as a Client Services Manager for a dynamic Healthcare communications and marketing agency, delivering multi-channel disease  awareness, HCP and patient support programs across a range of therapy areas. She also has experience working as an healthcare assistant for the NHS. 
Rokia continues to work as a researcher and most recently co-authored a report focusing on science advice during Covid-19 as well as a book chapter on inclusive practice and equity within informal education/museums (in press). 
If you would like to get in touch with Rokia please drop her a line at rokia.ballo@nuffieldtrust.org.uk.